Here's M with her dad right after she had been teasing him that she would touch him with her syrup sticky fingers.




Here's E. She was willing to pose for a little while. My favorite shots as far as her expression were of her smiling but she was also moving around a lot and the happiest ones are out of focus.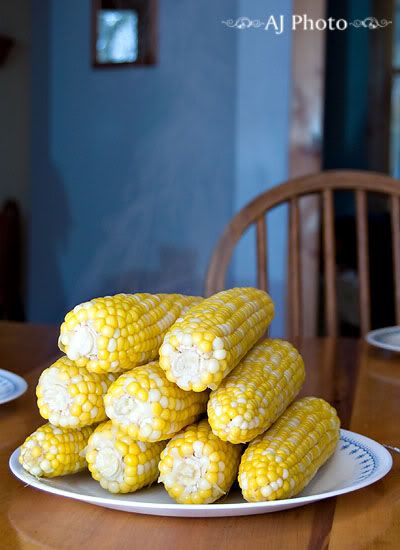 Corn on the cob!! We all love it! I feels like summer is almost here!
I've been really falling behind with my blog lately! Hopefully I'll get back on track this week. :)